The sun certainly made it a divine day for the 4th Annual Ormskirk Dance Festival. With the atmosphere high, the weekend of the 23rd and 24th June 2018 saw hundreds of dancers wow the thousand strong crowd with performances involving Street Dance, Musical Theatre and Contemporary dance.
Divine Days Community Arts ran the festival in partnership with the West Lancashire park rangers and West Lancashire Borough Council bringing the community together for a spectacular day which celebrates the diversity of dance, promoting inclusion and acceptance, which is at the very heart of Divine Days Community Arts CIC.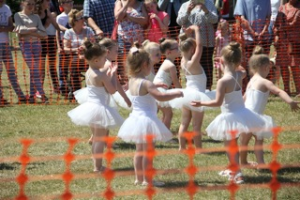 Katie Whitehead, Managing Director of  Divine Days said of the festival "The performing arts can be very exclusive at times defined by a very set criteria which can exclude many groups of performers and what we do is turn that on its head – we are an inclusive festival and everyone is welcome whatever your age, ability, genre or faith we stand together, perform together and as a result bring people together."
Divine Day's own dance troupe, Divine Dance,  headlined the festival with their performance piece called "Light", a piece that has recently been presented at 'The Nelson Dance Festival' and at The Festival Of Ideas – Arts Equal at Edge Hill University. A proud Katie said of the piece, "Being able to perform to our community means such a lot to our dancers and to see their faces light up when everyone cheers and applauds always brings me to tears. I feel very blessed to be a part of such amazing group of people whose talent never nieces to leave me speechless".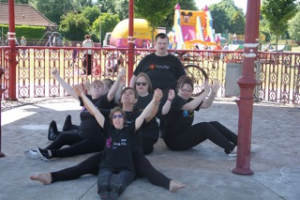 Also on stage and the arena at this year's festival were: Rufford School of Dance, Delphside Talent Club, Elevation, Becci Lou's Studios, Lancashire Youth Performing Arts, Dream Makers, Inspiration Dance and New Centre Stage, along with an appearance by our Mayor and our very own Town Crier.
Another real success, Katie said "I would like to thank everyone who took part or contributed in some way we couldn't do it without the community's support and we are always blown away by peoples generosity and capacity to get stuck in."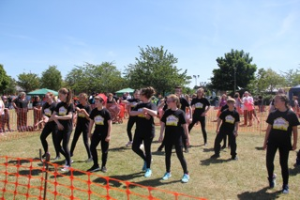 The Festival sees its 5th birthday next year and Katie and team are hoping to celebrate in style with the biggest performance so far. Bookings are already been taken and you can secure your place by contacting Katie at katie@divinedays.co.uk or ring her on 07896137236.
Divine Days are also pleased to announce their new Dance group for children and young people with additional needs starting in September for more information and to find out how you can get involved in this or any of our other activities contact Katie Whitehead katie@divinedays.co.uk 07896137236 or Suzanne Blundell suzanne@divinedays.co.uk
http://westlancsbuzz.org/wp-content/uploads/2014/04/bullivant_ab.jpg
905
1280
CVS Volunteer
http://westlancsbuzz.org/wp-content/uploads/2016/12/buzz-transp-1.png
CVS Volunteer
2018-07-11 14:47:01
2018-07-11 14:49:01
A Divine day for all at Ormskirk's 4th Annual Dance Festival