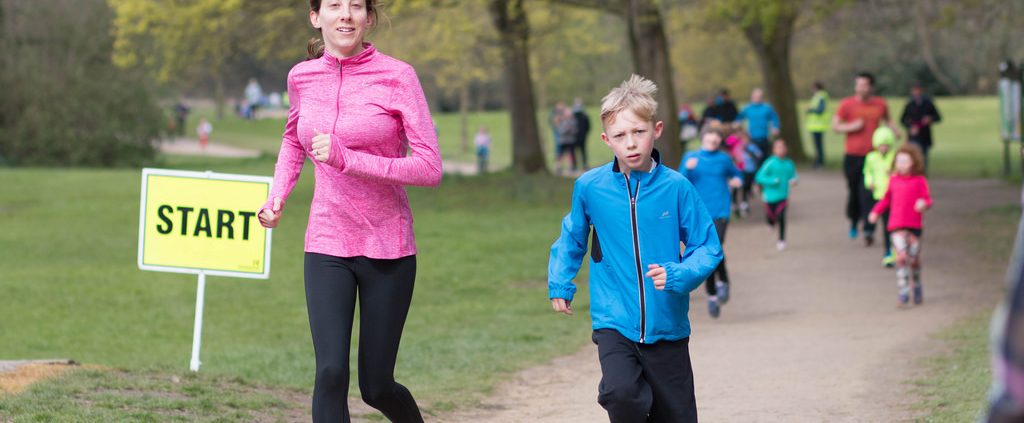 With the kids back at school and a new academic year beginning it almost seems as if September is the new January. With a new year comes new resolutions, the most common of which is to get fit. Running is the second most common form of exercise undertaken by adults in the Uk, but it can be a lonely pursuit. However, by joining a running club, you can get the benefits of this cheap, fun sport alongside making new friends who can support and push you to break new goals.
The Skelmersdale Boundary Harriers is geared up for all types of running.  Club nights offer a run of between 5 and 7 miles, with speed work built in and the club is open to anyone over 18. If you fancy getting your teenager off the couch and having some family fun, your child can accompany you on the run, as long as they are 15 years or older. Training sessions are held on a Thursday and start from the Sports Centre at West Lancashire College at 7pm. Sessions are usually charged at £1.20 a week, but the first two sessions are free to new members.
And if getting fit, having fun and making new friends weren't reason enough to miss the TV on a Thursday night and haul yourself out of your house, did you know you could be making money with every step? With Skelmersdale's BetterPoints scheme, you can build points with every run you do. Simply log your activity on the app to build points, and we all know what points make….? Exchange your points for vouchers or donate them to charity, meaning you can be doing good for yourself and for others at the same time. Find out more at: https://skelmersdalerewards.betterpoints.uk.
So why not be one of the 8% of people that actually keep their new (academic) year's resolution and join the Skelmersdale Boundary Harriers on their next run, you waistline and pocket will thank you later! Find put more from http://skemboundaryharriers.co.uk/wp/
http://westlancsbuzz.org/wp-content/uploads/2017/01/junior-park-run.jpg
683
1024
CVS Volunteer
http://westlancsbuzz.org/wp-content/uploads/2016/12/buzz-transp-1.png
CVS Volunteer
2018-09-05 18:04:42
2018-09-05 18:04:42
Back to Fitness: Resolve to run with the Skelmersdale Boundary Harriers