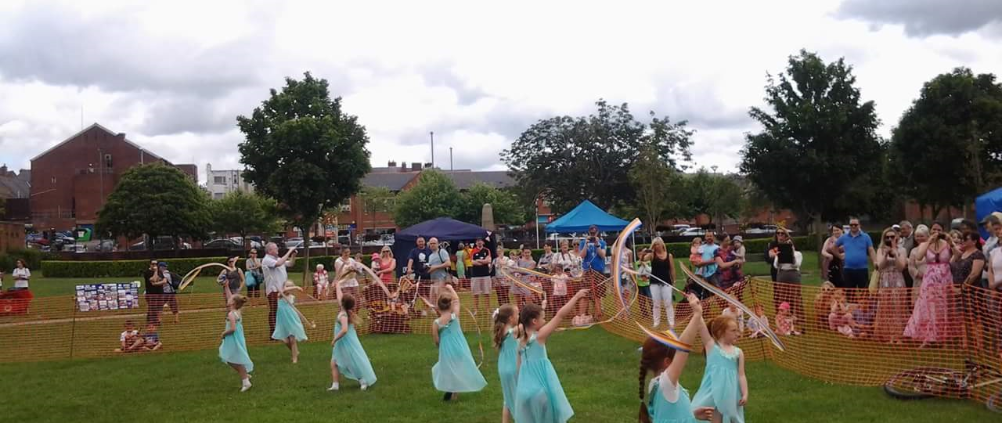 The 24th June 2018 sees the return of Ormskirk's Community Dance Festival. For the 4th year running, the Dance festival will take place in Coronation Park, Ormskirk, from 11am – 4pm, and this free, family friendly event promises to be a great day of entertainment for all.
Run by Divine Days Community Arts CIC, this festival has gone from strength to strength and will continue into the future thanks to Katie Whitehead, Managing Director, securing Big lottery funding.
Katie says "We are thrilled to be able to continue our work in the community and are excited for the future. This is a free event showcasing the amazing and diverse range of creativity that is happening in our community and how dance and music can bring people together. We are an inclusive festival and we have some fantastic performers who happen to have additional needs as well as mainstream performances. This will be our 4th year of running the event and it's an honour and a privilege to be heading up the festival again – we get to meet some amazing people and I am always blown away by the talent and how the community comes together whatever the weather to support each other. We have had body popping next to tap dancing followed musical theatre and this year is proving to be just as diverse as we have many Dance schools from across West Lancs and word has spread and we have performers joining us this year from Liverpool. Dance and the Arts brings people together which is at the very heart of Divine Days Community Arts and we love to hear how it has made such a positive difference to people – we hear on a daily basis how joining one of our groups has brought a new found freedom and to see it all come together at the Dance Festival alongside all the other great projects out there is inspiring."
Last year, Ormskirk's Community Dance festival saw 100's of individual and group performances brave the rain. Celebrating the rich diversity within the West Lancashire performance community, trophies were presented by the Mayor and the vibrant acts brightened up the drizzle.
Katie is hoping that this year will be bigger and brighter, and whilst we can not arrange the sun to shine, we can do a shout out for more dance troupes, groups and acts to be involved.
If you know of, or are part of, any performance groups, who would like to get involved in this fantastic festival, email Katie at: Katie@divinedays.co.uk.
Not a dancer but would love to be part of this brilliant performance extravaganza? Get yourself down to Coronation Park, Ormskirk on the 24th June 2018, you won't be disappointed.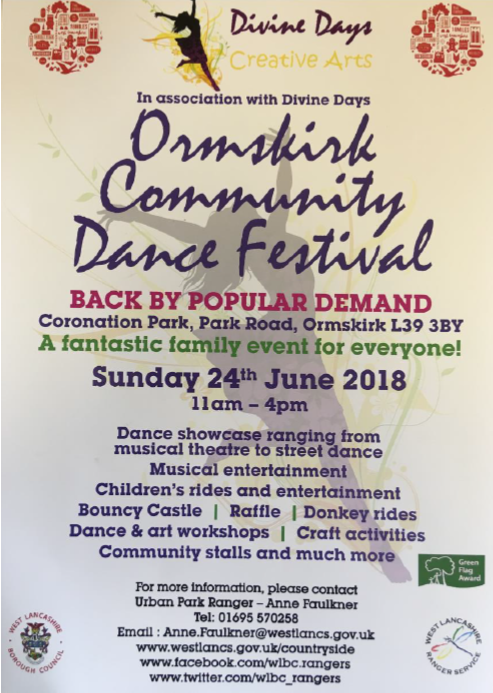 http://westlancsbuzz.org/wp-content/uploads/2018/05/dance-fest.png
749
1002
admin
http://westlancsbuzz.org/wp-content/uploads/2016/12/buzz-transp-1.png
admin
2018-05-08 15:13:17
2018-05-08 15:13:17
Be a part of it: Ormskirk Dance Festival returns.