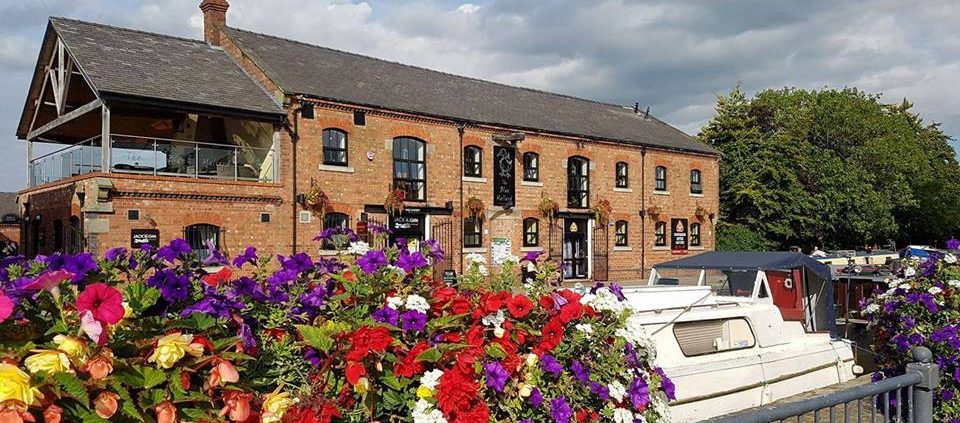 It's been a great start to the new year for Burscough Wharf's Artisan Market with the announcement of its return two months earlier than anticipated. Due to start again in May 2019, the market will now be back in March 2019 and its all down to popular demand.
Burscough Wharf is situated right in the heart of Burscough village, Liverpool Road North, L40 5RZ. A vibrant courtyard of eateries, independent shops and businesses and a buzzing arts venue, the Artisan market feels right at home nestled in the courtyard. The market will run on the first and third Sunday of the month,  springing into action on the 3rd March 2019.  It will run all the way through to
17th November 2019, giving you the perfect opportunity to indulge in some early Christmas shopping.
Mandy, a trader and member of the Artisan network emailed West Lancs Buzz to say, "This popular spot is a perfect place to showcase a wide range of creative businesses offering locally grown produce, freshly baked sweet and savoury foods, beautifully made crafts & original artwork."   Meet the artists, learn a new skill or just know exactly where the product you take home has come from.
Open to the public from 11 – 4pm, the market is dog friendly meaning you can bring your pooch for a sniff before walking off their energy down the neighbouring canal. With free parking, it also provides a great day out for families or to meet up with friends for a browse . Stock up on homemade pies, pastries or bread before joining your four legged friend in expending some of your own excess energy!
For more information about Burscough Wharf's Artisan Market, including a reminder of when it is on, visit their Facebook page
And it's not just good news for the residents of West Lancashire, artisans of all mediums are invited to apply to promote their pottery or sell their sewing. Mandy went on, "Each market day is different offering exciting opportunities to fledgling entrepreneurs & blossoming local businesses."
If you are an artisan looking to start your business or test your big idea, contact Mandy on: 07941131843 or email at: info@artisannetwork.co.uk
http://westlancsbuzz.org/wp-content/uploads/2019/02/wharf.jpg
720
960
admin
http://westlancsbuzz.org/wp-content/uploads/2016/12/buzz-transp-1.png
admin
2019-02-07 15:50:33
2019-02-07 15:50:33
Burscough Artisan market set for early return due to popular demand