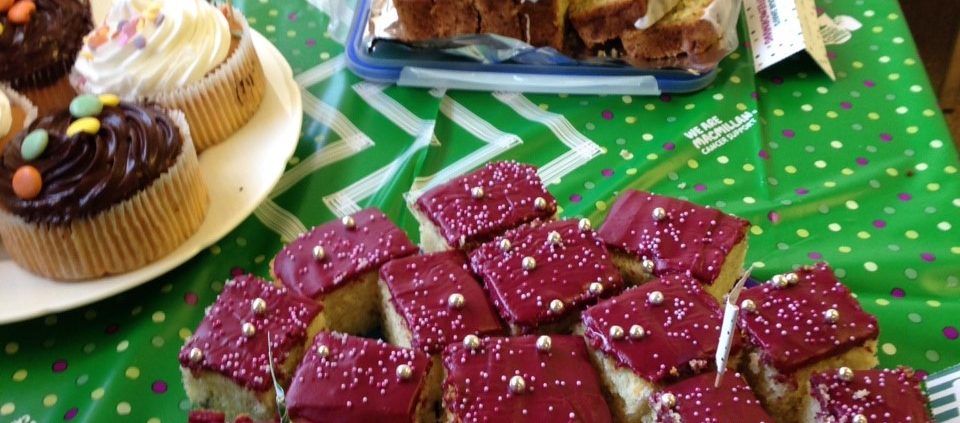 On 5th October 2016, the folks at West Lancs CVS, with the help of the guys at Booths Hesketh Bank, hosted what has now become a CVS – and nationwide – tradition. Each year, with coffee and cake in one hand and money in the other, they set out raising money and doing their bit to help a great cause.
Macmillan is one of Britain's biggest cancer charities in the UK. In case you don't know, the World's Biggest Coffee Morning is Macmillan's way of creating a fundraising movement that provides them with valuable additional financial resources coupled with a great awareness campaign for all of the work they do to care for cancer patients. The idea with the morning is that people, organisations, businesses and anyone in between will put together a coffee morning and raise money too. From neighbours to colleagues and anyone who needs a bit of a caffeine kick and wants to help a great cause in the process.
The staff at CVS in Skelmersdale put together the morning as their way to give a little back. There was plenty of coffee, tea and treats which certainly brightened a grey October morning. After a suitable amount of drinks were sold and once the tidying up had been completed, the final count of fundraising commenced. The grand total raised was a really fantastic £106 which goes to helping Macmillan improve the lives of people touched by cancer, both directly and indirectly.
No fundraising would have gone ahead had it not been for the great efforts of the CVS team, with their generosity going an awfully long way. But a rightly deserved shout-out should go to Booths supermarket in Hesketh Bank. Thanks to their super kind donations, CVS were able to serve more of the food and drink than we all love the most.
If you have never put on a coffee morning for Macmillan and would like more information, be sure to check out this link for tips on how to make a difference in your own little way.
http://westlancsbuzz.org/wp-content/uploads/2017/02/cake.jpg
1280
960
admin
http://westlancsbuzz.org/wp-content/uploads/2016/12/buzz-transp-1.png
admin
2016-10-10 15:28:50
2017-02-23 15:37:30
CVS Macmillan Coffee Morning