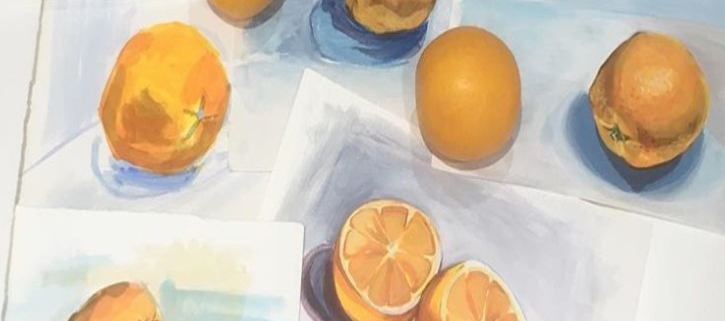 Learn to Paint with Acrylics in 2020! Painting for Pleasure at The Chapel Gallery, St Helens Road, Ormskirk
Four classes, block booking in January – Tuesday 7th, 14th, 21st and 28th 12.00-2.00pm
This class explores contemporary and traditional painting skills within a relaxed and friendly class. Classes have included working from still life, en plien air painting and studying renowned artists' work. Lessons look at colour mixing, composition and painting techniques with a strong emphasis on personal investigation and discovery.
Please bring your own painting materials as these are not provided – suggested material list on website
Suitable for beginners and those wishing to explore their practice further.
For more information and to book please visit https://www.sarahjanerichards.com/book-online