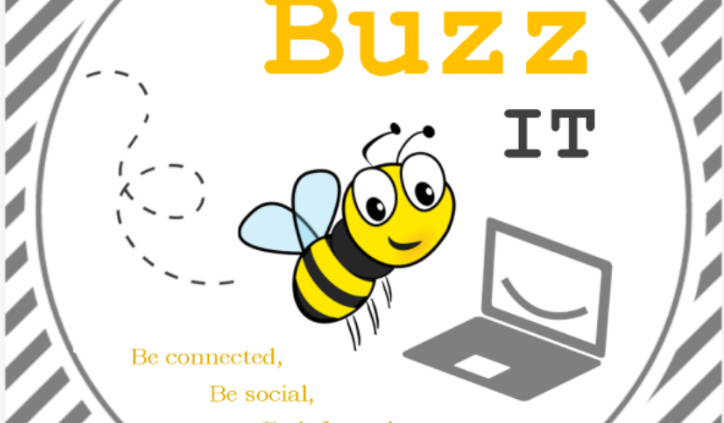 A new project is being launched to help people get to grips with using digital technology in their daily lives and to encourage sharing of IT knowledge and skills within local communities in West Lancs. The Buzz IT project will offer a range of digital learning courses and IT workshops and is also looking for volunteers to work as Digital Champions.
The project is a joint initiative between West Lancs Borough Council, Lancashire West Citizens Advice, and West Lancashire Council for Voluntary Services (WLCVS)
Greg Mitten, Chief Officer of West Lancs CVS said "Buzz IT is about the community working together to make sure no one is excluded through a lack of knowledge in using web-based services or being unable use digital tools to connect with their friends, family and local community".
Jacqui Sinnott-Lacey, Director of Housing and Inclusion, said: "West Lancashire Borough Council is very pleased to be involved in this project. As the Council moves more services online it will give people who are unfamiliar with the internet and digital technology new ways to access the Council's services. They can also have the chance to learn new skills and see how the internet can bring new opportunities for work, leisure and their daily lives."
Guy Simpson of Lancashire West Citizens Advice said, "More of the services that our clients need have already been moved online at a local level, or are being moved to online by central Government as it pursues delivery of public services through 'digital by default'. We and Buzz IT are dedicated to the cause that every single government service must be available to everyone – no matter if they are online or not".
As part of the Buzz IT project, Lancashire West Citizens Advice has opened their first dedicated 'Digital Help Centre' in Skelmersdale at the Concourse Shopping Centre. Buzz IT is now looking for volunteers to work as Digital Champions and buddies to provide supported Digital access on the public computers within the centre. The role will encompass all aspects of assisting clients as well as passing on basic digital skills.
Buzz IT is asking for Volunteers to commit to a six month placement to assist in this exciting project. If successful it is planned to scale this across the whole of Lancashire. By being part of this initial Digital Help Centre, people have the opportunity to be part of the legacy that will be created for the Lancashire community for the foreseeable future.
If you know anyone who would be interested in volunteering for the Buzz IT project or would like to sign-up for one of the free digital learning courses being offered, please contact Sarah at West Lancs CVS on 01695-733737, email sarah@wlcvs.org or ring Lancashire West Citizens Advice on 0344 245 1294.
http://westlancsbuzz.org/wp-content/uploads/2017/05/BUZZIT-logo.png
713
724
admin
http://westlancsbuzz.org/wp-content/uploads/2016/12/buzz-transp-1.png
admin
2017-07-27 13:13:11
2017-07-27 13:13:11
Get Buzzing with IT