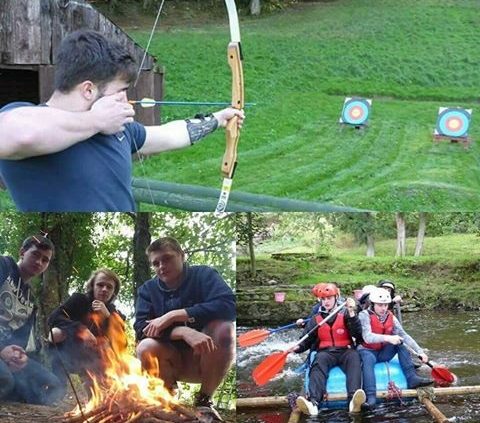 Prince's Trust Ormskirk and Skelmersdale is now recruiting for it next team due to start Monday 25th September. The course is for 16-25 year olds who are out of work and education. The course aims to develop their skills, improve their confidence and their employment opportunities. The course is completely free, doesn't affect benefits, and gives young people the chance to gain a qualification and meet new people.
Here is what is included in the free 12 week course:
Week 1:
During this week young people will meet each other for the first time, participate in activities to bond and socialise with each other. We help young people set targets as well as plan for the weeks ahead.
Week 2:
On this week we all go on a residential trip away for 3 nights, Tuesday-Friday. This is at Rock and River in Mawdsley. During this week young people will develop skills such as teamwork, leadership, communication as well as improving their confidence and motivation. This is done through Teambuilding activities such as canoeing, high rope activities, archery as well as a range of other social / team based activities.
Week 3-4:
During this time young people will decide and plan a project together they would like to work on in the community. In the past this has involved helping out the local rangers with conservation, renovating rundown care home gardens or painting a community centre. Young people will then fundraise and buy supplies to help them complete the project.
Week 5-6:
Young people will work on and complete the project they have planned. They will develop their skills further and depending on how well they do, the project could get into the local newspaper. When the project is finished, friends and family our invited to the final day to see their hard work.
Week 7-8:
This is work placement. Young people will be in a work placement over these 2 weeks in an area they are interested in. This allows young people to gain valuable work experience, get something extra on a CV and also a reference. Some placements have lead onto paid work and further training. Past placements have involved working in a school, care home, retail, bar work, rangers, etc. We always try and get the young person into a placement they want to be in and have yet to let anyone down on this.
Week 9:
This week young people will have help to build a CV, work on interview techniques and gain advice and guidance on how to apply for jobs. We have guest speakers from a range of businesses to assist with providing sufficient advice and guidance to help young people plan for the future. During this week, young people are also encouraged to plan what they will do after the course has finished.
Week 10-11:
This is our supporting others weeks. Young people will plan a few events with local organisations in the community and support them during this time. This involves fundraising and the chance for young people to plan and participate in their own event. Past events have included taking local care homes out on trips, or visiting care homes to provide social activities and baking with the elderly. It's up to the young people who they would like to support.
Week 12:
This is the final week. Young people will work together to create speeches and a presentation about their time on the course. There will be an event one night this week and friends and family our invited to see the young people together, deliver a presentation of their time on the course.
For more information and the chance to sign up, contact Jonathon Marlow on 07870 168 529 or email Jonathon.marlow@westlancs.ac.uk
http://westlancsbuzz.org/wp-content/uploads/2017/09/advertisement-photo-pt.jpg
480
480
admin
http://westlancsbuzz.org/wp-content/uploads/2016/12/buzz-transp-1.png
admin
2017-09-04 13:41:33
2017-09-04 13:41:33
Prince's Trust Ormskirk and Skelmersdale is now Recruiting!