On the 8th July 2018, Carl Eaton, manager of Men-Aces football club, Skelmersdale, along with his wife Miriam, took the 560 foot plunge down the Spinnaker Tower, Portsmouth, to raise close to £3000.
This is not the first dare devil stunt from Carl, who knows no bounds in raising money for his beloved club. Carl has received the Queen's Award for Volunteering, the equivalent of an MBE for volunteer groups.
West Lancashire Buzz caught up with him after the event to give us the inside story:
Hi Carl, firstly, well done on your wonderful achievement! Tell us why the Men-Aces are so special and why you put yourself through this to raise nearly £3000:
To achieve this abseil is hugely important to me and my wife as it generates not only income for the club but also much publicity.
The Skelmersdale Men-Aces is a football team solely for adults with learning disabilities based in Skelmersdale. We have been in existence since July 2009 and the club grows at 40+ members. We have now become one of the most recognised football clubs in Skelmersdale, where the local community have really taken the club to their hearts.
Our club is unique to the North West, which means that we travel all over to compete and now have a very full trophy cabinet. We won a magnificent Silver medal at the Special Olympics National Games held in Bath 2013.
An awful lot of our athletes come from a very deprived background and therefore find life a daily struggle. For many of our Athletes this club is the only thing they have in their lives and when you see the smiles on their faces it simply is job done.
It sounds like a tremendous team! So, how did you go about preparing yourself for this feat?
A few months prior to the abseil, I decided to go on a diet and lose some weight. My thinking was that it may be easier on my painful joints as I had to get out of my chair to do the abseil. Over 3 months, I managed to lose 3 stone.
Wow, that's some dedicated preparation! Tell us about the morning of the abseil…?
We jumped into the Team Mini bus at 6am with several players and ventured down to Portsmouth, the home of the Spinnaker Tower.
We would have preferred to do the abseil closer to home but no one would give me permission to do it. I am in a wheelchair and I have Spina Bifida, right leg amputee and curvature of the spine. The only option was that I would make the descent in my wheelchair, and I found that unacceptable.
I am petrified of heights and would get a nose bleed standing on my wallet. So, when we arrived I seriously started to panic and I actually told my wife that I doubted if I could do it.
How did you manage to calm yourself to do it?
We all went for a wonder around the complex and have a bite to eat to try and distract myself from it all. Eventually and what seemed like forever me and my wife entered the tower and met up with the abseil team.
So what about the assent to the top? Did that make you feel more nervous?
We were taken into the lift which takes you above the point of the abseil. Once out of the lift I was taken to an area where you are harnessed up. I remember I had to try and stand with support and the team fitted the harness and that's when fear really began to take hold as I faced a huge glass window and realising how high up I really was.
Who supported you and how did they support you on the way down?
The abseil team were an amazing bunch of professionals and eventually having to support my legs got me over the edge and helped me to begin my descent.
The abseil seemed to go on forever and I was constantly asking my wife how much longer. My wife is an experienced abseiler and quite frankly without her support I very much doubt I would have done it.
How did you feel on the descent?
On my way down I was in incredible pain as my body had been put into a position that it simply did not like and all I wanted was to sit back in the safety of my wheelchair.
My wife Mim had to guide me all the way. I was shaking so bad, beads of sweats dripped down my neck, people were like ants below, the whites of my knuckles were showing. My wife, who was abseiling alongside me on the opposite wall, kept giving me words of encouragement.
Once down I was exhausted and in agony as I flopped into my waiting chair, but the lads all gathered round with hugs and praise and a celebratory bottle of beer.
When the reality of what I had achieved finally sunk in and my heartbeat had started to return back to some sort of normality, I realised and was proud to have challenged myself like the players of the Men-Aces, overcoming challenges and hurdles.
So Carl, we know this isn't the first big fundraising event you have done for the Men-Aces…so I guess it won't be your last! What's next?
Many have asked what I plan to do next time. I did the Greater Manchester Marathon last year and now the abseil. I do have some other mad ideas bouncing around in the depths of my brain but they must remain there for the time being.
What would you like to say to everyone who helped you to raise this money for the Men-Aces?
I will be forever grateful to those that have and continue to support this truly unique club and more importantly the SUPER HUMANS that are the Skelmersdale Men-Aces.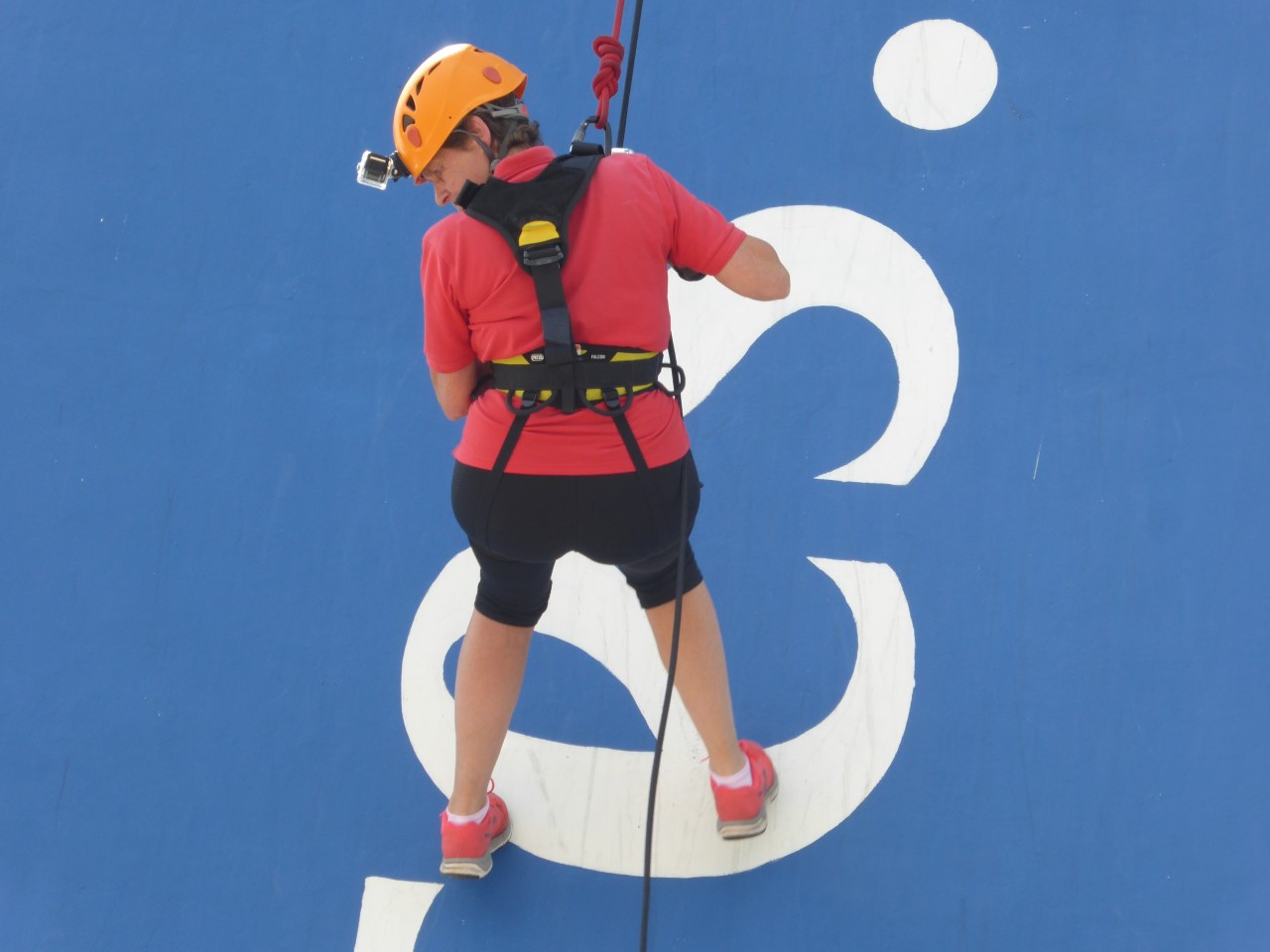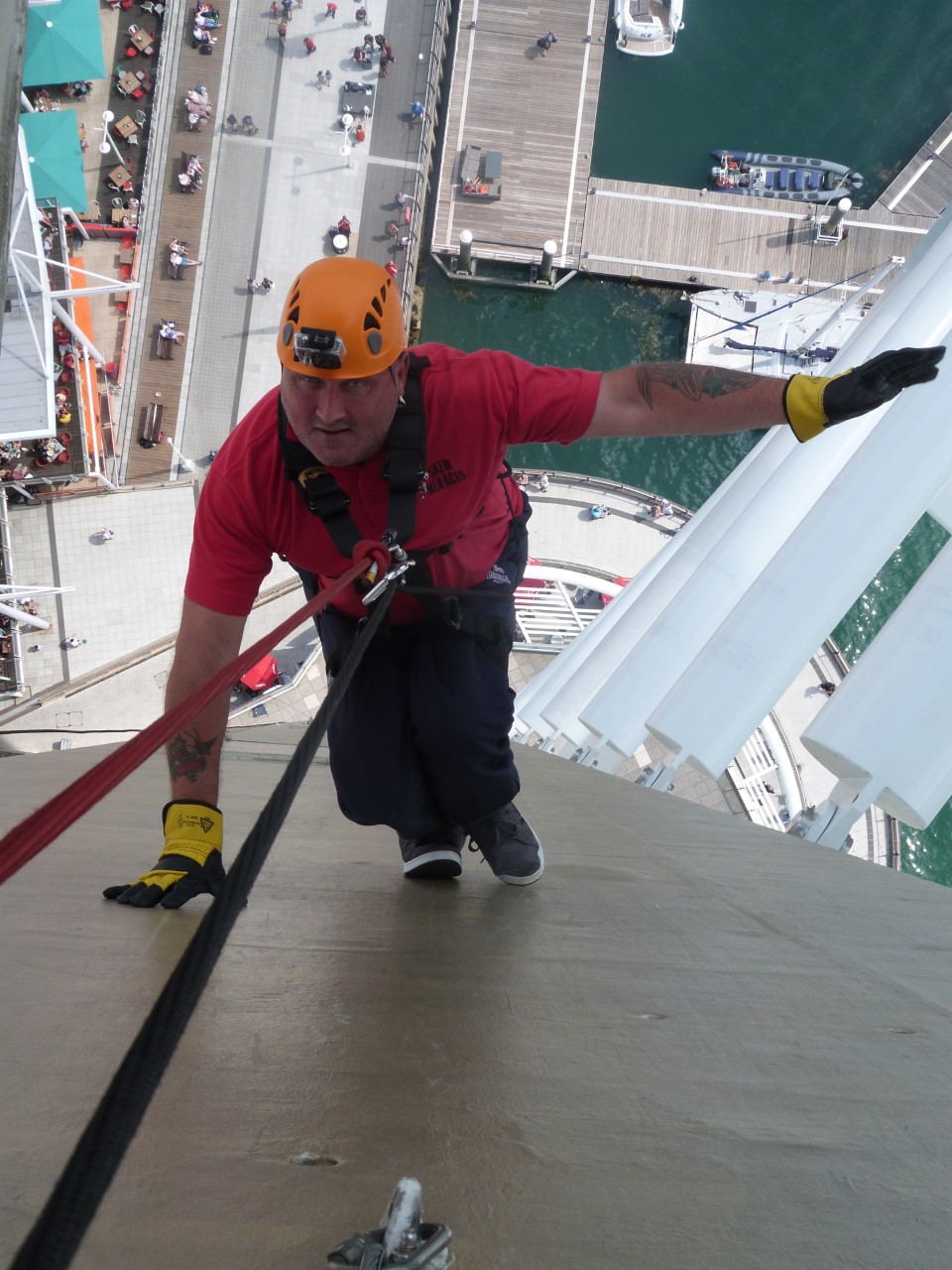 http://westlancsbuzz.org/wp-content/uploads/2018/07/carl.jpg
1234
1280
admin
http://westlancsbuzz.org/wp-content/uploads/2016/12/buzz-transp-1.png
admin
2018-07-30 16:23:20
2018-07-30 16:23:20
Superhuman Men-Ace's Manager conquers fear to raise almost £3,000