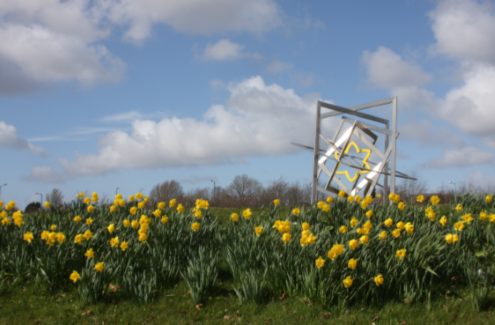 Jeanette Newman is the newly-appointed West Lancashire Project Officer for Healthwatch Lancashire.
She is a local resident with a passion for both West Lancashire and our health and social care services and is very excited to have the opportunity to help deliver the public voice of West Lancashire to influence the delivery and best practice of our publicly funded health and social care services.
Of course, it's a mammoth task and she can't do it on my own, so that's where you come in. She is looking for volunteers to work with and for as many people as possible to respond to surveys and record their experiences.
If you, or someone you know, wants their say on the provision and delivery of their care, whether good or bad, you can contact Healthwatch Lancashire through their website http://healthwatchlancashire.co.uk/. If you cannot access the internet, then you can call them on 01524 239100.
As well as discovering general themes, concerns and best practice within health and social care, she will be working on specific projects.
She is currently working with the Healthwatch Lancashire team to ascertain the views of people with learning disabilities accessing hospital services. If you or your group think you can help her gather information by providing a venue, activity or event that she can take part in, then she would love to hear from you.
You can contact her via email on Jeanette.Newman@healthwatchlancashire.co.uk or you can provide your members with the information necessary for them to complete the survey for this project online at: https://www.surveymonkey.co.uk/r/LDaccesstohospital.
She will be at the West Lancs Community Safety Partnership Information Day at The Concourse in Skelmersdale on Thursday 3 August, so please come and meet her.
http://westlancsbuzz.org/wp-content/uploads/2017/03/New-Picture-30.png
325
495
admin
http://westlancsbuzz.org/wp-content/uploads/2016/12/buzz-transp-1.png
admin
2017-07-27 14:26:10
2017-07-27 14:26:10
West Lancashire Project Officer for Healthwatch Lancashire